Alright. We're back here again. Somehow I keep writing about sequels and remakes. And I enjoy it too. Like I've written before, I'm always skeptical about remakes and sequels and with good reason too. Whenever I watch a remake or a sequel I find that I watch it with a weather eye. I'm not exaggerating in saying that I get anxious and weary if the film starts to go bad. As someone who loves watching movies, I find myself in this situation a lot. And I'm sure at least some of you will be able to relate to what I'm saying.
And thus, here is my list of some of the best Indian films that should never be remade. NEVER!
1. Sholay.
Well, this one is obvious. It's iconic. It's legendary. It's groundbreaking. This movie did what no other could do at that time. It made the audience fall in love with the hero, the side actor, and the villain in equal amounts. Heck, even the villain's sidekick was iconic. And just imagine what would happen if someone someday wakes up and decides to remake this film. Just to make it more appealing to the modern audience. You're breaking into a fit, aren't' you?
2. Dilwale Dulhania Le Jaenge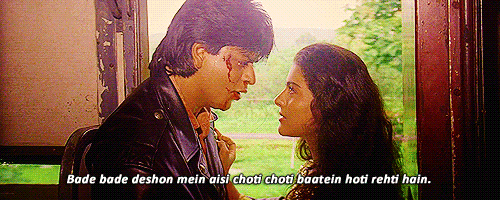 This one's obvious too. DDLJ was a romantic benchmark in many ways. I agree that some parts of the movie might have lost relevance over time, but that doesn't give anyone the right to decide to remake it and potentially destroy the image of the film. And to all the SRK fans out there, here's a moment of extra panic for you.
3. Lagaan.
Another obvious one. Well, now that I see it, every movie seems obvious, so I'll just stop saying it henceforth. I can see how it can be annoying. I can't see how Lagaan would be relevant in today's times. Anyone who's planning to remake Lagaan to suit the modern times is running the risk of being judged as being out of their mind. You've been warned.
4. Rang De Basanti
While all the above movies were from a different era, Rang De Basanti is more modern in comparison. The message of the movie is so strong that any remake attempt will probably mellow it down. I can't see how anyone could take the remake project up and do it better than it already is. So, no. Just no.
5. Andaz Apna Apna
Wow. That's a third Aamir Khan film in a row. That must really say something, mustn't it? Well, what it probably says is this: If you're planning to remake an Aamir Khan film, think twice. In fact, think thrice just for good measure.
6. Gangs of Wasseypur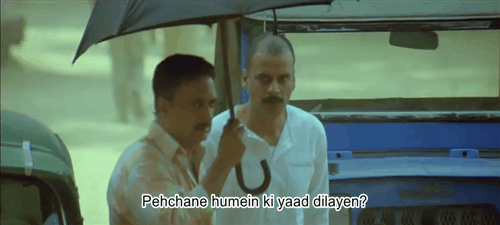 This movie is so exclusively relevant to the local setting and time period on which it is shot, that no question arises of it being remade. I mean, who would be that insane. Okay, I might be a overreacting by a bit, but my sentiment stands. And I think my readers share this sentiment with me.
7. Swades
We all fondly remember Swades. It is all time favourite of mine. The music, the emotions, the message, and the performances. There's literally no tolerance from my side for this movie being remade. Not that I can do anything about it if someone decides to, but I promise you this, I will write about it vehemently and vociferously if talks ever come out that it will be remade.
8. Veer Zara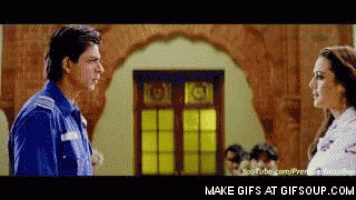 A third of Shah Rukh Khan. Just read what I said above. Each one of these movies is so iconic and so different from one another that remaking one film will deeply disturb the balance of the pedestal on which all these films are mount.
9. Queen
"Queen" has sent out some very strong messages. To popularise Indianness and to shout out against the uncertainty and oppression that comes with being a woman in a patriarchal society. And to do it once again is taking up unaffordable stakes. Unaffordable for both, the audience and the producers. But again, that's just my opinion.
10. Mera Naam Joker
We're ending this list with Rishi Kapoor's Mera Naam Joker. And I think I'll be met with nodding heads and mutters of agreement when I ask everyone to stay away from remaking Mera Naam Joker. I can understand why anyone would want to, but think about what you can potentially destroy. I remember weeping when I watched Mera Naam Joker. And no remake would be able to evoke that powerful an emotion.
Comments
comments
Get the latest entertainment news straight in your inbox .