Today happens to be the birthday of Bollywood's heartthrob Ranveer Singh, and we at Cinehounds are celebrating it by tracing the path of the actor's success right from the beginning. And meanwhile we do it, here is wishing the sensational star a very Happy Birthday!
The year 2016 was the year that changed everything for Ranveer Singh. The actor had recently turned 30, and now, with the success of Bajirao Mastani, he had finally established his place as a star in Bollywood. This had taken him six years of hard work, and ups and down, but he had done it with the grandeur of a Peshwa, and now there was no turning him back.
The journey had started with his 2010 debut, Band Baaja Baaraat, a film with a small budget of Rupees 10 crore. But nevertheless, the film was a Yash Raj production and starred the already recognised Anushka Sharma opposite him, and thus proved to be the break that Singh had been struggling for since four years. The movie performed fairly well at the box office, but it was successful in lifting Singh from anonymity.
Now, that the job of bringing him into the limelight was done, Yash Raj Films used the momentum from his debut for Ladies vs. Ricky Bahl, which was released a year later in 2011 as part of a three film deal the actor had signed with the production company. The third film of the deal was Befikre, which was released much later in 2016, and by that time Ranveer Singh had already cemented his star position in the industry.
With his dream debut and Ladies vs. Ricky Bahl, Singh had showed his calibre as a romantic and comic actor, but he was yet to portray his prowess in other genres. The chance to do so was given to him by Vikramaditya Motwane, who cast him in his 2013 directorial venture Lootera. Motwane was quoted as saying about the actor's performance, "There was something really intense about him." Even though the tragic love story set in 1950s Bengal failed to gather numbers at the box office, the film received critical acclaim, and helped Singh gain reputation as a good actor.
These performances opened the way for Ranveer to star in a grand scale production, which happened to be Sanjay Leela Bhansali's 2013 romantic tragedy, "Goliyon Ki Rasleela Ram-Leela." He played an over-the-top playboy, and a reluctant clan ruler in the film opposite Deepika Padukone, who was already the biggest female star of the industry when the movie was released. The movie made huge numbers at the box office, won numerous awards, and while Singh and Padukone were applauded for their on-screen chemistry, the film proved to be the first major hit of Singh's career making him a blockbusting and bankable star.
However, the success and stardom of Ram-Leela was followed by the largely forgettable movies Gunday and Kill Dil. In 2015, Ranveer appeared in just one movie, the comedy drama Dil Dhadakne Do, about a dysfunctional rich family. The film saw respectable commercial success at the box office, and Singh was appreciated for his portrayal of a young man struggling to live up to the expectations of his family. However, the success of the film was shared by the entire ensemble cast. Zoya Akhtar's directorial venture was star-studded with Priyanka Chopra and Anushka Sharma, and on a screen where fine actors such as Rahul Bose and Vikrant Massey appear, you cannot really give all the credit to just one actor. But this was made up for by Bajirao Mastani.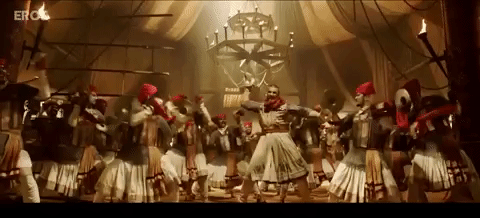 The film was going to be the biggest release of Ranveer Singh's career, and with a budget of Rupees 120 crore, the seventh most expensive Indian film ever made. It was a big risk for Ranveer, who needed the film to be a hit for more than one reasons. Firstly, he had reduced his fee for the film in return of a deal to share its profits. Secondly, he was the least celebrated actor of the leading trio, the other two being Deepika Padukone and Priyanka Chopra, both of them megastars at the time. And lastly, he was to star in a role that had been carved out, over a decade ago, for Salman Khan, a superstar whose shoes were too big for Singh to fit in.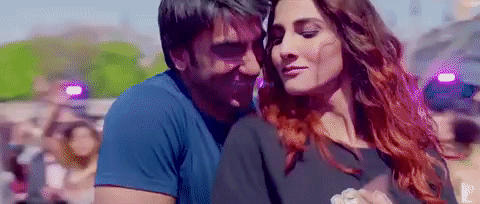 If the film flopped, Ranveer would not just lose a lot of money, he would lose the opportunity to sculpt out a niche for himself amongst the biggest names of Bollywood. There would be no second chance, and Ranveer Singh knew that well.
Therefore, he worked hard to make Bajirao Mastani a success. He worked 12-hours a day during the promotions of the film and ended very conversation with a request: "Please, watch this film, we have all worked very hard on it." And it all paid off, when the film proved to be immensely successful.
Ranveer Singh is now more than just an actor. He is Bollwood's fashion icon, a superstar, and among the industry's ten highest-paid men. He knows what has to be done, and he is doing it right.
Comments
comments
Get the latest entertainment news straight in your inbox .